There are books I love, then there is this: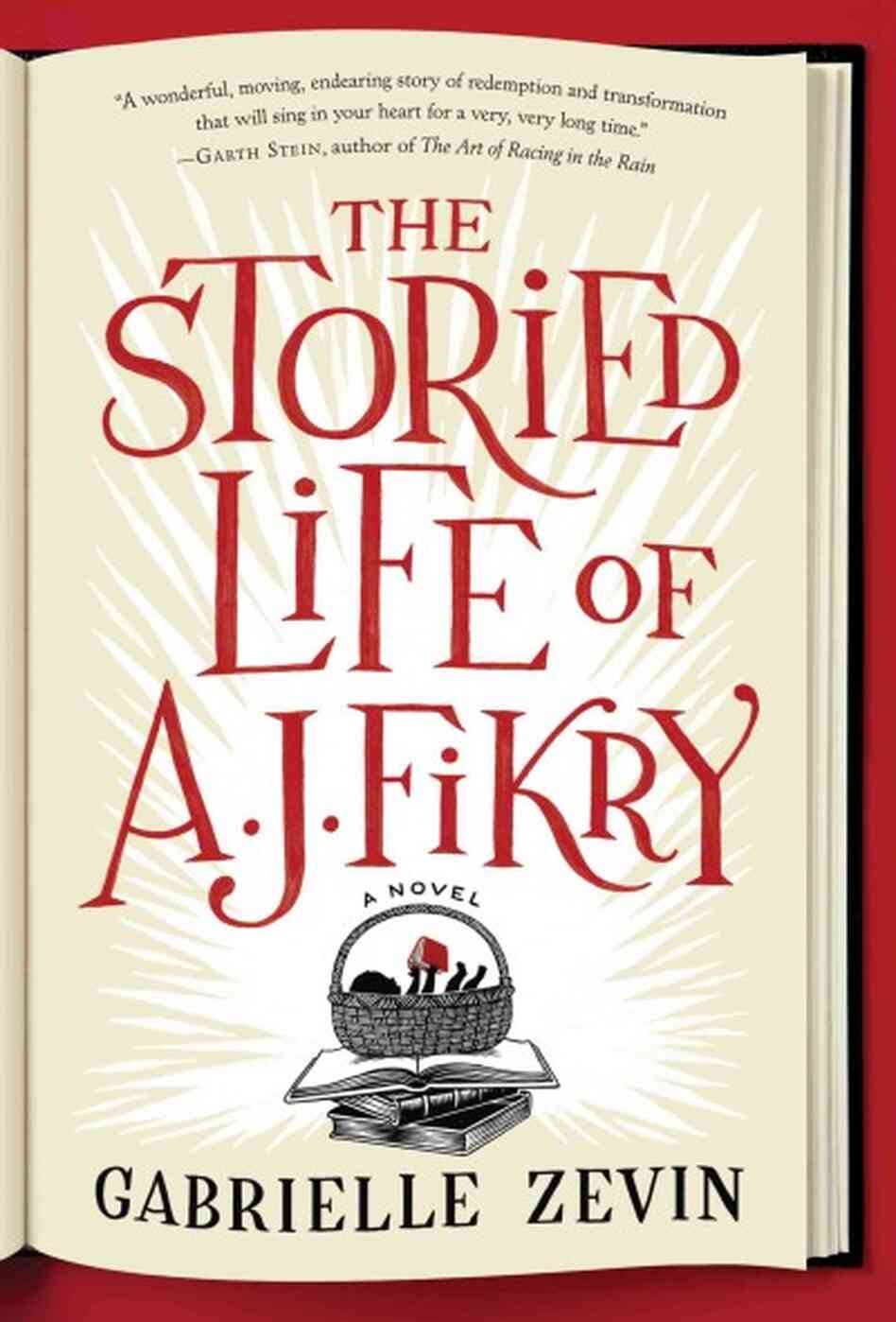 I am not even entirely sure where to begin, except to say that sometimes there are books we love, and sometimes there are books that speak to our very souls. This book, happily, is both. Because those of us who love books--I don't just mean those of us who have lots of books, or read voraciously, but those of us who actually feel deep emotional attachments to books--well, this one's for us.
Only it's also a story about a man, and a girl, and a woman, and a bookstore. See that baby in a basket on top of a pile of books? She's the girl. And like another girl, who not so long ago (though longer now than she likes to admit) stayed up all night with a pile of books and a flashlight hiding under her bedcovers, the girl in this story is raised in a world filled with books. The girl's mother, in a very unhappy moment, writes "I want her to grow up to be a reader. I want her to grow up in a place with books and among people who care about those kinds of things." (49) Happily, she does.
One could almost argue that the books--oh, isn't this true in all of our lives?--the stories themselves become part of the supporting cast.
A.J. Fikry is a man who loves books. And so he is a bookseller. A bookseller who loves very particular books. In his own words, "I do not like postmodernism, postapocalyptic settings, postmortem narrators, or magic realism. I rarely respond to supposedly clever formal devices, multiple fonts, pictures where they shouldn't be--basically, gimmicks of any kind. I find literary fiction about the Holocaust or any other major world tragedy to be distasteful--nonfiction only, please. I do not like genre mash-ups a la the literary detective novel or the literary fantasy. Literary should be literary, and genre should be genre, and crossbreeding rarely results in anything satisfying. I do not like children's books, especially ones with orphans, and I prefer not to clutter my shelves with young adult. I do not like anything over four hundred pages or under one hundred fifty pages. I am repulsed by ghostwritten novels by reality television stars, celebrity picture books, sports memoirs, movie tie-in editions, novelty items, and --I imagine this goes without saying--vampires. I rarely stock debuts, chick lit, poetry, or translations. I would prefer not to stock series, but the demands of my pocketbook require me to...Above all...I find slim literary memoirs about little old men whose little old wives have died from cancer to be absolutely intolerable. No matter how well written the sales rep claims they are. No matter how many copies you promise I'll sell on Mother's Day." (13-14)
If you read those words, and you think that you could love A.J. Fikry...you will. And if you don't, you might love the girl who at three years old approaches a book by smelling it. (She finds that most books smell like Daddy's soap, the grass, the sea, the kitchen table, and cheese.) And if none of that sells you, maybe you'll fall for the idea that when two people are in love, all they really want is this:
...When I read a book, I want you to be reading it at the same time. I want to know what you would think of it. I want you to be mine. I can promise you books and conversation and my heart...
And if that doesn't speak to your soul...well, then this book is probably not for you. And I'm sorry for that, because you are missing something absolutely wonderful. And I don't just mean this one book. I mean all of them.